SEO Keyword Hound for WordPress
Stop guessing what keywords SERPs like, start knowing.
Streamline SEO keyword management. Follow your competitors' keyword use.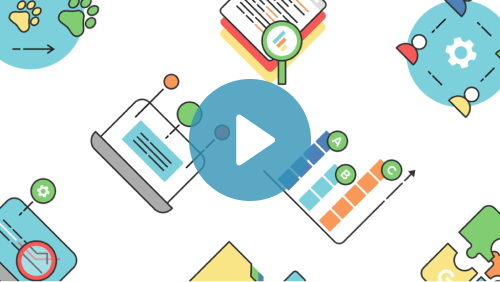 The SEO Keyword Hound is the only WordPress SEO tool that tells you which keywords you should be using on your page and where to put them, based on how your competitors already are.
The Hound gives you page keyword use statistics, tracking metrics, and all the tools you need to optimize your page content directly within the WordPress page editor.
Where do I start?
It's easy!
Assess your SEO needs and choose a few WordPress pages to start on.
Refer to our extensive resources to learn more about general SEO and get the plugin setup.
For those who are not very familiar with competitive analysis, our exclusive 80 minute video course will teach you how to locate keywords, competitors, search queries and walks through every step of the optimization process.
What can I expect from the SEO Keyword Hound?
You can expect a fully-fledged keyword KPI tracker with extensive tools to compare statistics such as keyword density, keyword placement and Moz Page Authority and Domain Authority to those of your competitors.
The SEO Keyword Hound pulls data directly from Google Analytics and Moz, so your page SEO statistics are easy to keep up to date without ever leaving your WordPress dashboard.
How to Ensure Your SEO Success
The SEO Keyword Hound locates juicy keyword opportunities you've been missing by comparing your keyword use directly with your competitors'.
As the only WordPress SEO plugin or SEO tool that shows you which keywords you should be using AND helps you manage them, this is the perfect tool to finally get all your SEO keywords in focus and under control.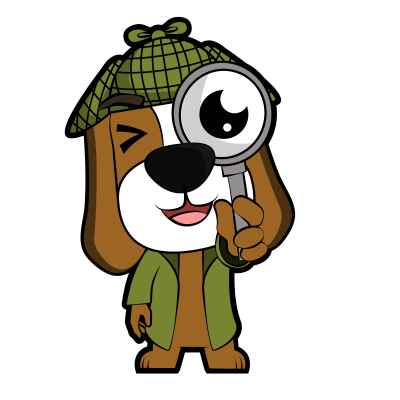 1. Target Specific Search Queries
Build a list of target search queries you want to rank for. Track which pages outrank you and the best keywords for each search phrase. Once targeted, you can optimize your content one search query at a time.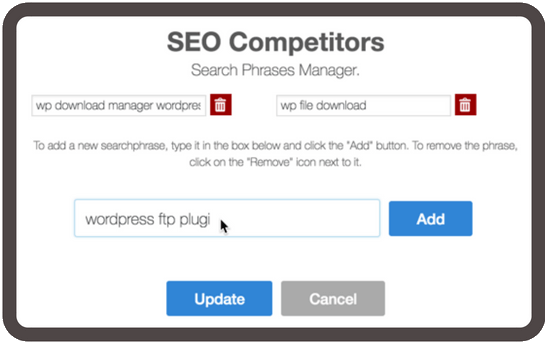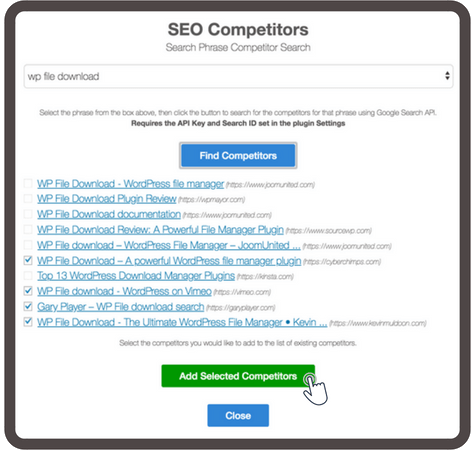 2. Find Your Biggest Competitors
Fetch a list of your page's top competitors by each search query straight from Google's SERP. Build a list of competitors and search query goals unique to each page or post. Easily move competitor lists between pages via cvs file import/export.
3. Create a Keyword List
Create a list of target keywords for your page and add them to the plugin individually or in bulk via cvs. The Hound gives you powerful monitoring of every keyword and each of its synonyms, spelling variations, or abbreviations on your page in one place. Track keyword incidence and density in each part of your content, including title, URL, headers, first words and the alt attribute of images.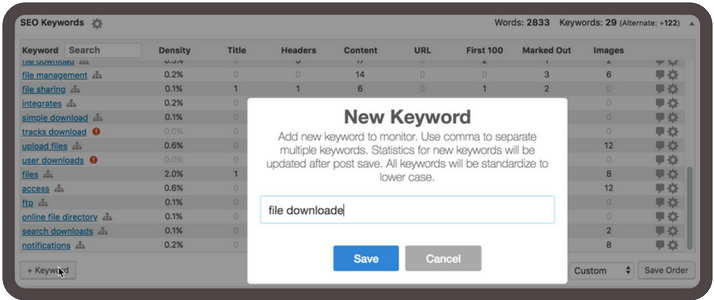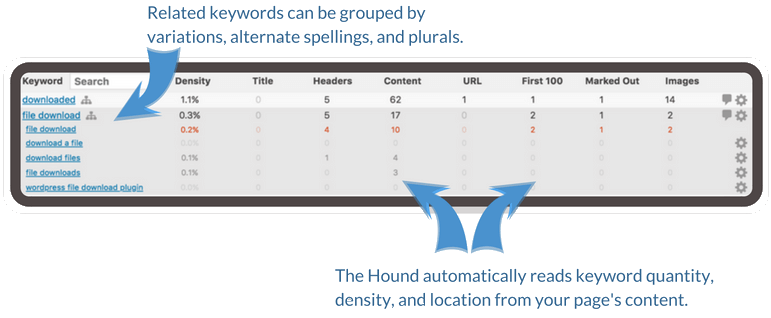 Keyword Lists Made Simple
Group keywords to keep your list manageable, no matter how big it grows.
Instantly learn where you're using keywords, and how often.
4. Find Your Competitors' Keywords
The Hound directly compares your page's content with your competitors'.
Quickly discover what keywords your competitors are using, where they're using them, and how often.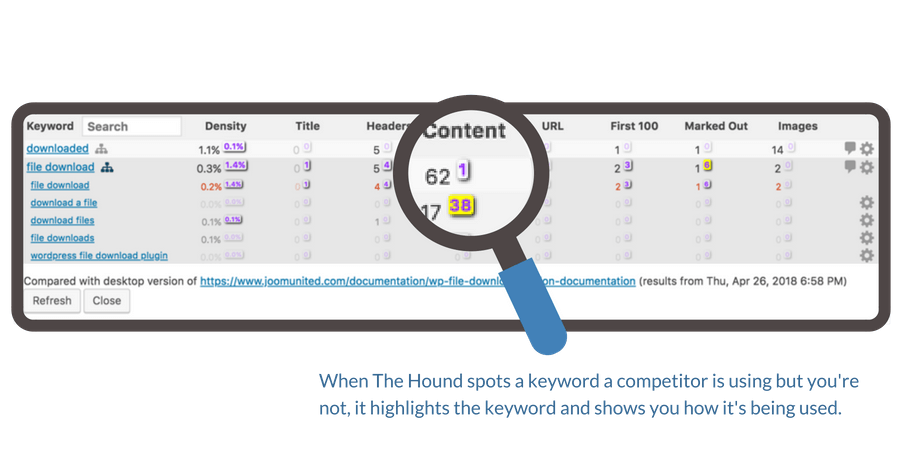 Track the success of your SEO optimization efforts over time on the page and site level to understand which strategies work, so you can stop wasting time by targeting the wrong keywords and search queries for your site.
5. Track Optimization Success
Track major optimization efforts and esential page metrics over time.
Analyze page performance as it responds to optimization efforts to learn what works, and what doesn't.
Why Use The SEO Keyword Hound?
The SEO Keyword Hound is an innovative WordPress SEO plugin that locates and targets keywords your competitors are using.
Unlike other SEO tools, it gives one place to organize, manage, and track keyword lists within the WordPress editor.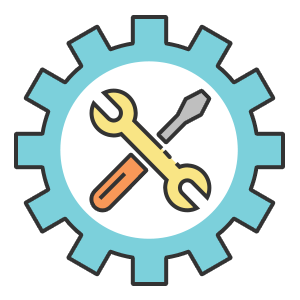 Only Tool of Its Kind
The Hound is the only SEO tool that directly compares keyword density and location with your competitors'.
The Hound works great with other SEO tools like Yoast or SEOquake by targeting aspects SEO they do not address.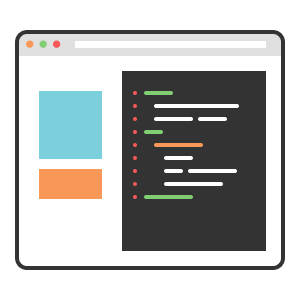 Content Quality & SEO
Using the right keywords for your site will:
improve content impact and accessibility
speak directly to the right customers
Better content for your users means: 
decreased bounce rate
increased CTR and conversions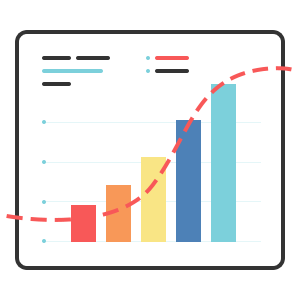 See Clear Results
Use The Hound to understand the impact of each change you make to your page's SEO.
Track page performance as you optimize content, to hone in on which keywords SERPs love, and which ones they don't.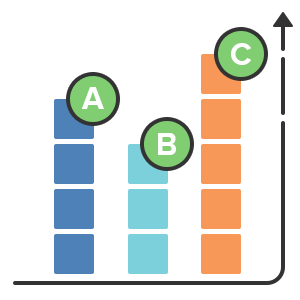 Powerful Keyword Tracking
Monitor keyword KPIs on the micro level (individual pages) and macro level (sitewide).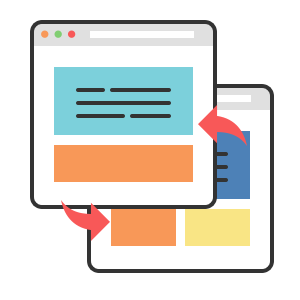 Unique Competitor Comparison
Compare your page's keyword incidence, density, and location with your competitors. Analyze keyword use between individual competitors or a group of competitors.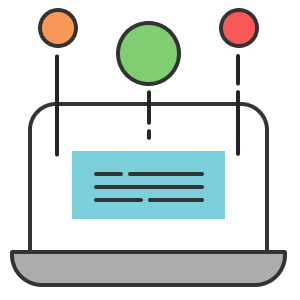 Smart Notifications
Set reminders for page owners to check page stats and regularly optimize content.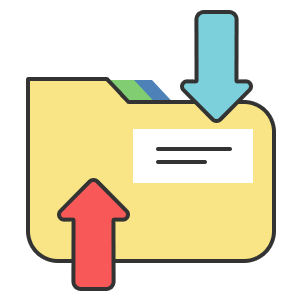 Easy Import/Export
Quickly manage keyword and competitor lists in bulk through CSV import and export.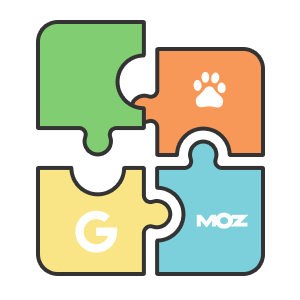 Great Integrations
Integrated with Google Analytics and Moz, quickly fetch essential metrics from each source and put them side by side with your keyword and competitor list.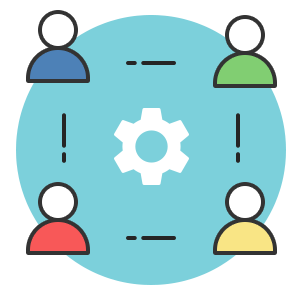 Team Player
Works exceptionally well with other SEO tools such as SEO by Yoast, SEOQuake, and Moz by addressing aspects of onsite SEO they do not.
Special Benefits For SEO Beginners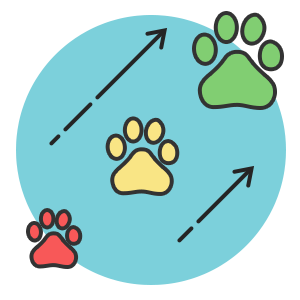 Start Small
The tool still works great with just a handful of keywords and competitors on a few pages. Learn at your own pace and find your feet as you go.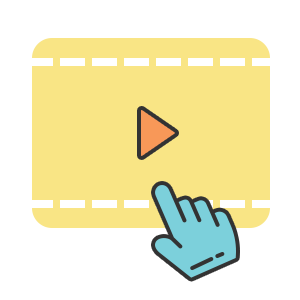 Bundled Video Course
If the number of features seems daunting, be sure to watch our carefully crafted video tutorials. They explain every available setting, with case studies.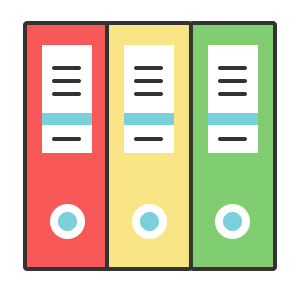 Comprehensive Product Guide
Our documentation covers each setting in the plugin and tells you how they can be used, step by step.
Special Benefits For Advanced Users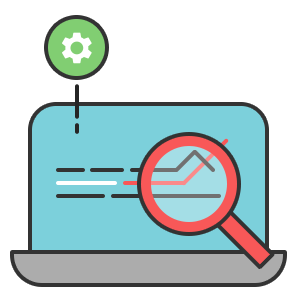 Execute Complex Strategy
The plugin's many advanced features give you the flexibility to constantly apply, test, and adapt your SEO content optimization strategy.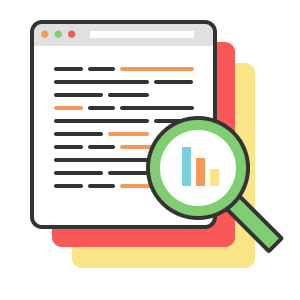 Tailored Keyword Analysis
Should the plugin look for keywords inside H1, H2, or H3? Should it analyze the first 100 or 200 words of the text separately? Define this and much more.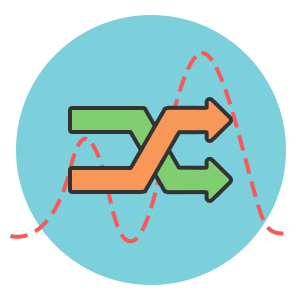 Advanced Changelog and Tracking
Track your keyword list building and keyword use with a detailed log. Track page edit events made by which user, to track what changes are effective, made by whom.
Exclusive SEO Video Course
Every purchase of the SEO Keyword Hound plugin comes with a 1+ hour exclusive SEO video course.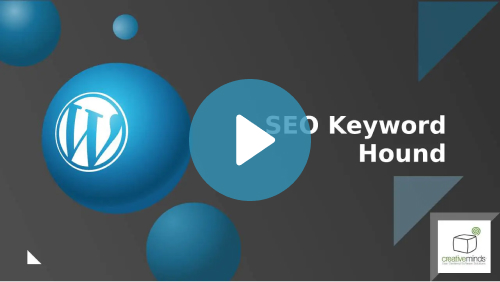 People are talking about us…
Check out this awesome video review by our friends at WP Learning Lab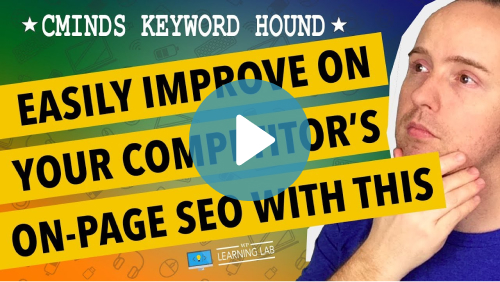 Lite Version
Does not include:
competitor comparison

Google Analytics, Moz integration

SEO Dashboard
2 Site License
All the features listed above + video course
Single site license can be moved between domains
5 Sites License
Five licenses for separate domains to be used in parallel
Have more than five sites? Let us know, we do bulk pricing!
* You will be redirected to Cminds.com in order to complete your purchase
Why you should upgrade to Pro?
-Free: Manage and track multiple SEO keywords

Free: Tailored Keyword Analysis base on criteria such as H1, H2 text only to just the first 100 words.

Free: Quickly Import/Export Keywords lists using CSV

Free: Handy PopUp with pinned words

Pro: Manage a list of your competitors and mark important competitors.

Pro: See and compare keywords your competitors use

Pro: See competitors by search queries you chose with Google API

Pro: Record changes you make with a detailed log

Pro: Track your page SEO KPIs (CTR, Bounce Rate…)

Pro: Keep track of your page SEO events

Pro: Smart reminder notifications to check page stats

Pro: Manage all your site SEO from one dashboard

Pro: Visualize your progress using graphs

Pro: Great Integration with Google analytics and Moz
Watch The Video
Check some of the reasons why you should upgrade to Pro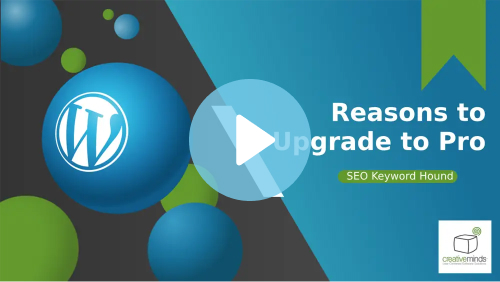 What do I need to use SEO Keyword Hound?
In order to use SEO Keyword Hound, you need some basic SEO knowledge, familiarity with SEO tools such as Moz, and Google Analytics installed on your website. We have many resources to assist you with those aspects. Please check our
blog posts
,
product guide
and videos.
I use Yoast SEO. What can SEO Keyword Hound add?
A lot, actually!
Yoast SEO
and
SEO Keyword Hound
have very different scopes and complement each other. Yoast does a really good job at analyzing single posts in the present and providing general tips. The Keyword Hound, however, manages and tracks keyword performance. It presents historical data on your content and that of your competitors, allowing for more comprehensive strategies. Learn more by reading
this guide
.
Does SEO Keyword Hound improve my SEO automatically?
This SEO friendly Keyword Hound plugin gives you powerful tools to put simple and complex strategies to action. Components such as the keyword monitor and competitor dashboard provide valuable insight and require users' input. The plugin also provides handy shortcuts for collecting data from relevant such as Google Analytics.
What is SEO, SERP, Keyword, and Competitive Analysis?
All these are fundamental concepts for any person or company with a website.
SEO
stands for search engine optimization, the group of strategies that aim to make your pages list higher on
SERPs
, or Search Engine Results Page. One of the most successful SEO tactics is
Competitive Analysis
, which involves understanding and measuring your rivals' strong and weak points. This evaluation takes in account the performance of
keywords
, those terms or expressions that users used during searches.
Can I customize the visuals of SEO Keyword Hound?
The plugin provides many options to customize the visuals of items such as competitors and labels. To see full list, please check the guide
Settings – Metaboxes and Labels
.
Does SEO Keyword Hound Ensure my SEO Success?
Yes, as the only WordPress SEO plugin or SEO tool on the market that shows you which keywords you should be using AND helps you manage them, this is the perfect tool to finally get all your SEO keywords in focus and under control and help your page become an
SEO optimized
.
Can I expand this plugin with he News SEO, Video SEO, Local SEO and WooCommerce SEO extensions?
SEO Keyword Hound Plugin integrate with Yoast and
Do you provide SEO related Documentation?
Yes, We have Video Tutorials for you, it helps you set up SEO step by step and provides you SEO tips to rank high.
Does it redirect to the external Links?
No, it does not
redirect
you to the unnecessary external links.
How does it help in improving URLs?
URLs play a crucial role in the SEO ranking, SEO Keyword Hound Plugin shows you the best possible keywords you should add to the
Permalink URL
. It also helps you to improve the Title, Meta description templating for better branding and consistent snippets in the search results.
Does it help to Set canonical URLs?
No, this
SEO tool
does not have this feature to help you set Set
canonical URLs
.
Does it have Google preview, Twitter Preview and Facebook Preview feature?
No, It does not have
Google preview
,
Twitter Preview
, and
Facebook Preview
features. 
Google preview , breadcrumbs check,
and
page readability , 
you will get in the Yoast in the free version, for 
Twitter 
&
Facebook Preview
and
internal linking suggestions, 
you will need Yoast's paid version.
Does it help tracking the visitors on the site after adding the keywords?
SEO Keyword Hound works with Google Analytics which makes it easier to see how many
visitors
clicked
your page and
traffic
on the page after adding the keywords to it.
Where will I see the keywords and competitors list?
Keywords and Competitors you will see on the edit post, pages, and custom post types.
Is it possible to hire your SEO expert for the optimization?
You can leave your optimization in the hands of our SEO professionals, and let us do the hard work for you! We offer 3, 6, or 9 month content optimization packages so you can continually optimize your content as search engine algorithms evolve.
Other Great WordPress Plugins by CreativeMinds
All of these plugins and more are included in our Yearly Membership Plan!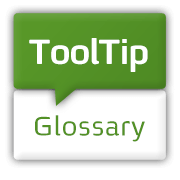 Quickly build a unique glossary or dictionary of terms and definitions on your WordPress site. Terms will automatically generate new content and internal site links, improving your SEO.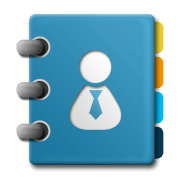 Quickly turn your WordPress site into an online business directory, just like Yelp or Yellow Pages! Build a searchable database of paid, local listings fully customizable listing profiles.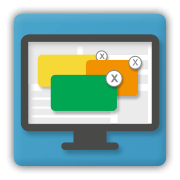 Create highly converting popups and fly-in campaigns. Include image banners, HTML and forms. Track campaign stats.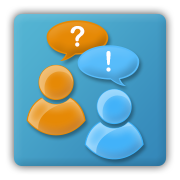 A comperehensive forum plugin that works just like StackOverflow. Create multiple discussion forums, with categories, voting, and more.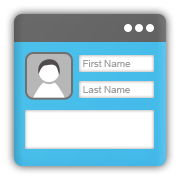 Manages all the registration process, from the login pop-up to invitation code creation, always safely. Comes with customizable forms for each user role.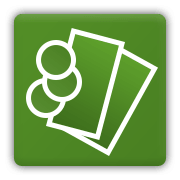 Add your own "digital currency" and allow in-site transactions using a digital wallet without the need to process each payment separately.
Huge Savings on WordPress Bundles
Want a lot of features at an incredible deal? Check out our super saver WordPress plugin bundles: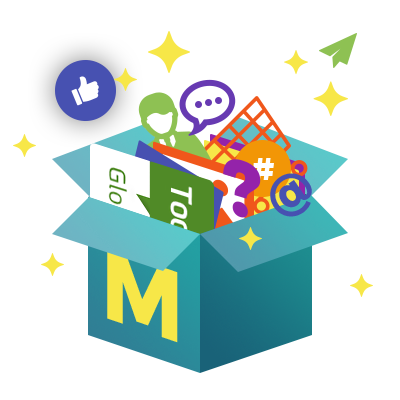 Get all CM 99+ WordPress plugins, addons and upcoming modules. Includes unlimited updates and one year of expert support.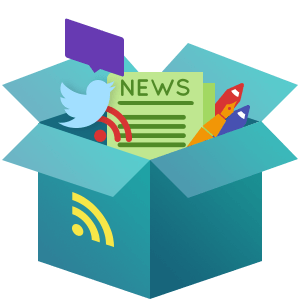 Seven plugins that improve your WordPress publishing abilities and add new ways to generate and present content.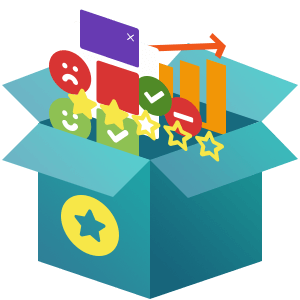 Seven plugins that improve your WordPress Content Marketing abilities and add new ways to promote content to your users